Spring Cleaning: Decluttering Closet Spaces Around the Home
resultsbuilder
Though we in Florida are blessed with mild winters, there are other parts of our country where the weather has been especially frightful. With many states experiencing the recent "polar vortex," it reminds us that the season we are in the midst of can be harsh and unrelenting. Regardless of what kind of winter climate you are accustomed to, one thing is certain: spring is just around the corner! The spring season doesn't just mean the arrival of more pleasant temperatures and blooming grass and flowers. It also means that it's time for your annual recommitment to organization. That's right – spring cleaning season is almost here!
For some, spring signifies renewal and fresh beginnings. Whatever the reason, it seems to be the time where many begin to go through forgotten closets and drawers, keeping the good and throwing away the unused. And, believe it or not, it has some surprising health benefits! According to Parsley Health, spring cleaning helps you reduce stress, is a great workout, and can even help improve your breathing and sleeping habits.
If you feel the need to plan ahead or are inspired for the "closet purge," here are a few ways to declutter and make this year's spring cleaning your best yet.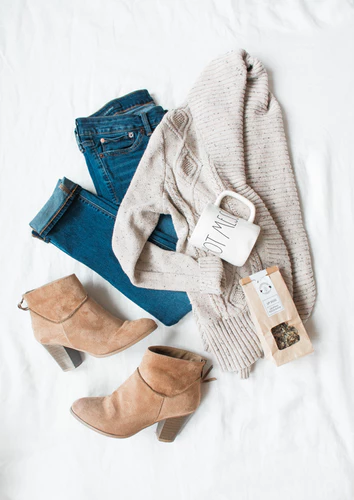 Know What You Have
The first step to cleaning out your closet is emptying it completely. Remove everything and lay all items out on your bed or floor. You want to start completely fresh as if you've never had clothes before, and the pile you made signifies your new "shopping" area.
Follow These Simple Rules
When organizing a closet, this is what you need to be thinking about to make the process as quick and painless as possible. The following tips from CNET, a consumer technology organization that shows how you can enrich your life, should be your bible when it comes to designating what stays and what goes:
If you haven't worn it in a year and it's still in good shape, it goes in the charity bag."
If it has holes, worn-out elastic or rips that can't be repaired, throw it in the trash bag."
If it needs a button or has a hole you or a tailor can easily fix (and you vow to actually fix it) put the item in the repair pile.
If it's not your style, it goes in the charity bag.
If it's fantastic, you love it and you wear it, put it in the keep pile.
If it has stains, put it in the repair pile and remove the spots.
If it doesn't fit, donate it.
Make What You Keep Look Good
Don't be tempted to keep things you have decided to give away. Instead, deal with them immediately by getting in the car and taking them to your nearest donation center. What about the things you decide to keep? How do you manage to keep their quality intact after the spring cleaning is over? According to Freshome, a website with tips for homemakers and organization enthusiasts like yourself, you should organize things according to their colors. In opening your closet and seeing items ordered like this, you're more motivated to keep them that way.


As the winter seasons comes to a close, it's time to take inventory of the closet spaces throughout your home. Think about your needs and wants, and donate items you no longer have use for to family, friends, or local charities. In addition to traditional bedroom closets, the experts at Top Drawer can help you upgrade and organize your laundry room, garage, office, pantry, and more. We also take care of old closet system disposal or donation. For more information about our services, call us at 386-761-8775 or visit us on Facebook.