Custom Closets
Are your closets a mess? Do you want to be better organized? Let Top Drawer's custom closet designers in Daytona Beach help you. From walk-in closet designs to offices and utility rooms, we guarantee you can make more efficient use of your storage space. We will work with you to create a custom closet design with shelving and a drawer system to better use the space you have.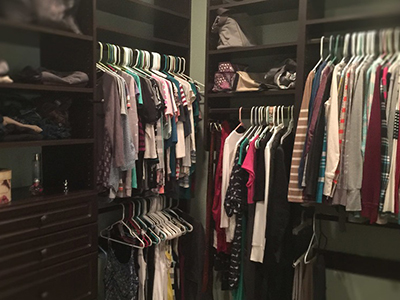 WALK-IN CLOSETS
A closet big enough to walk around in.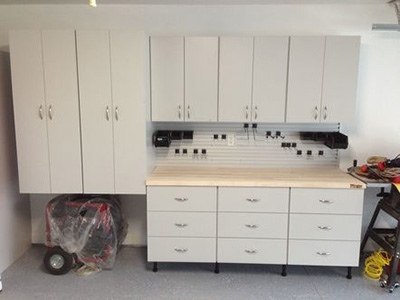 CUSTOM GARAGE STORAGE SOLUTIONS
Also known as a Florida Basement.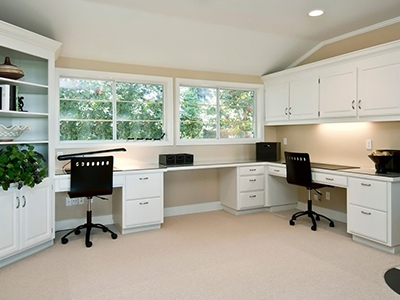 CUSTOM HOME OFFICE SYSTEMS
To help you be more efficient and organized.
CUSTOM BUILT PANTRIES, UTILITY & LAUNDRY ROOMS
Enhance your bedroom, home, office, utility room, pantry, laundry room or workshop with one of our custom closet designs.
The closets look great!  They are functional, sturdy and attractive.  My contractor told me that it was the best job he had seen and said that he would recommend Top Drawer Custom Closets to other clients.  So will I.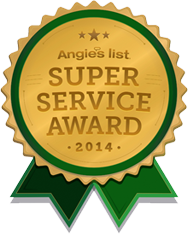 A limited lifetime warranty is available on Melamine products only, as long as the original owner is still in the house. Let our 20 years of experience design a better closet or pantry for you. Call us at 386-761-8775 to get started. You won't be disappointed with the choice.